ATEX Motor Repairs
Rotamec is a leading provider of ATEX motor repair services in the UK. ATEX motors are specifically designed to operate in hazardous environments where there is a risk of explosion. These motors are required to meet strict safety regulations, and any repairs or maintenance work must be carried out by qualified technicians who are fully trained in ATEX procedures.
At Rotamec, we have a team of experienced engineers who are experts in repairing and maintaining ATEX motors. We have a state-of-the-art workshop with the latest equipment and tools, enabling us to carry out repairs quickly and efficiently.
Our ATEX motor repair services include fault diagnosis, repair and overhaul, rewinding, and testing. We use only genuine manufacturer-approved parts and materials, ensuring that your ATEX motor is restored to its original specification and remains compliant with all relevant regulations.
ATEX Motor Services – 24/7
We understand that downtime can be costly, which is why we offer a 24/7 emergency call-out service for ATEX motor repairs. Our team is available around the clock to provide a rapid response to any urgent repairs, minimizing disruption to your operations and ensuring that your equipment is back up and running as soon as possible.
At Rotamec, we pride ourselves on delivering high-quality ATEX motor repair services that meet the needs of our customers. Whether you need a one-off repair or ongoing maintenance and support, we can provide a tailored solution to suit your requirements.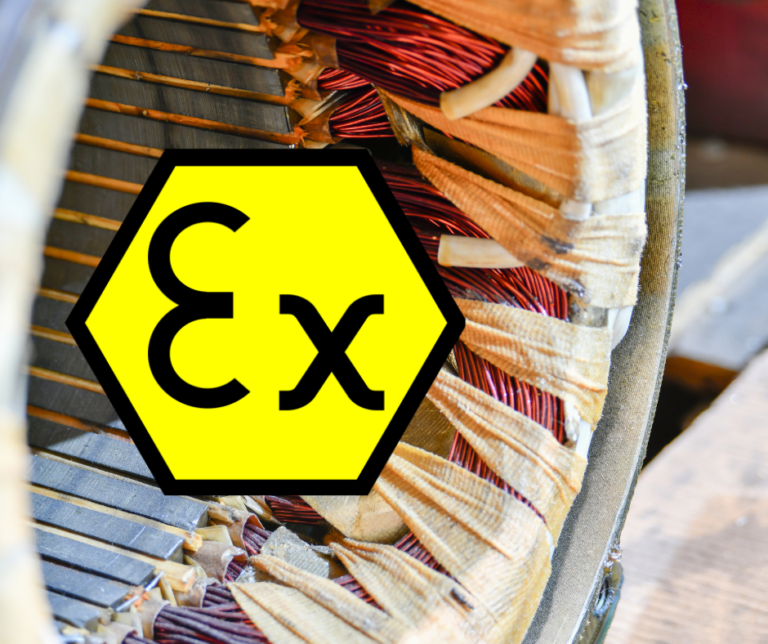 Need an ATEX approved engineer? Contact us today!
Types of EX Motors:
Exd motors: These are explosion-proof motors that are designed to withstand internal explosions without causing external explosions. They are commonly used in environments where there is a risk of gas or vapor ignition.

Exe motors: These are non-sparking motors that are designed to prevent the generation of sparks that could ignite flammable gases or dust. They are commonly used in environments where there is a risk of dust ignition.

Exn motors: These are motors that are designed to operate in environments where the risk of explosion is low. They are typically used in environments where flammable gases or dust are present, but the concentration is below the explosive limit