Rotamec offer an extensive rewind service in both AC & DC style motors
For 20 years, Rotamec has offered its customers a highly capable motor rewind service. Tailored to deliver quality quickly, Rotamec motor rewinds provide plant and facility managers tangible time savings and value advantages.
Rotamec's rewind workshop is capable of servicing AC and DC motors ranging from 1 kW right up to 1000 kW.
Motor rewinds allow operators to avoid the time or cost disadvantages associated with sourcing a new motor. During breakdown situations, Rotamec provides its customers with a reactive maintenance support framework. In many cases, motors can be back on-site and running within 24 hours of the initial failure. Rotamec can also ensure that motors operating in redundancy can be rewound as part of a structured maintenance plan to minimise downtime.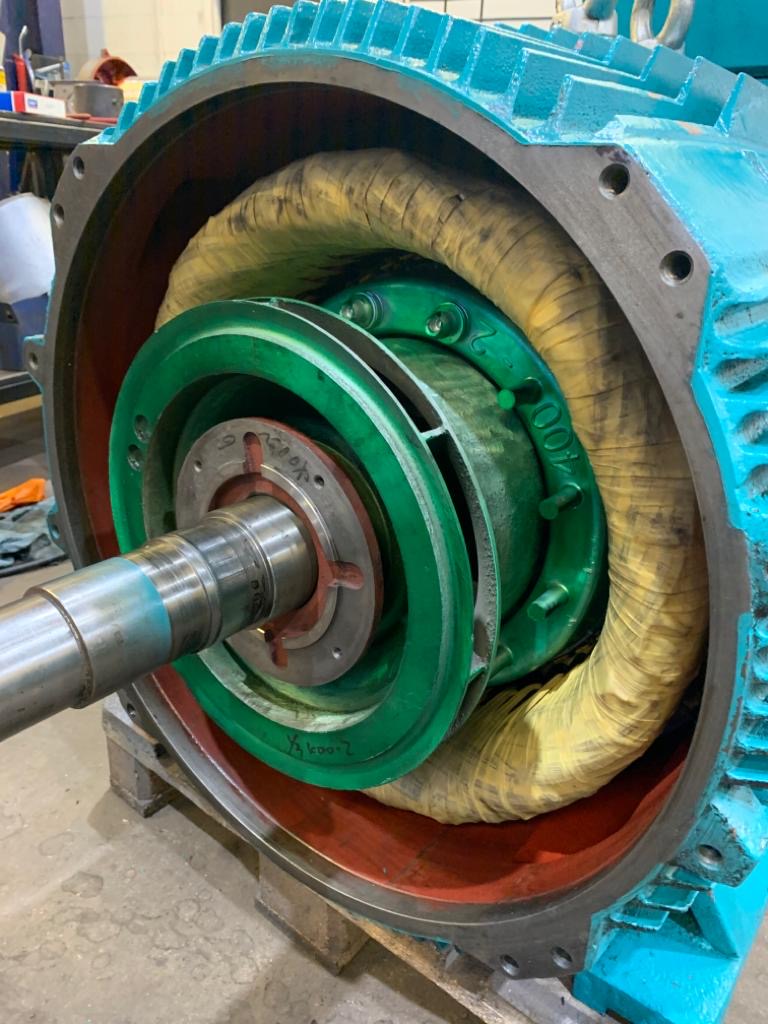 Electric Motor Rewinding – 24/7
Rotamec employs a team of in-house motor rewind experts. Offering extensive experience in the art of rewinds, this team of specialists can carry out work of exceptional quality within reduced timeframes. With this experience and state-of-the-art winding machines, Rotamec can complete an average rewind within 8-10 hours. Motors of almost any age and configuration can be serviced by the rewinds team.
Quality is at the forefront of all rewinds. Core loss testing is available in-house to prove the performance of rewound motors, while specialists assess noise and vibrations to ensure assets are ready to re-enter service.
Rotamec has a proven track record carrying out quality rewinds for businesses in the industrial, commercial, water, food & beverage sectors. This means that Rotamec has the experience to deliver motor rewinds quickly, while never sacrificing quality.
Electric Motor Rewind Service: