Pump Repair, Maintenance & Service
Pump Breakdown Service – 24/7 Emergency Response
Rotamec's pump repair service offers a 24-hour turnaround for emergency breakdowns, ensuring that critical industrial pumps are out of action for the shortest time possible. Rotamec is experienced in solving blockages, tackling underspecified equipment and replacement of worn components.
Dedicated engineering and electrical teams are on the road in the South West and South Wales to offer response times within hours. Backed by decades of experience, Rotamec has pump repair facilities throughout the region working around the clock to carry out high-quality repairs.
Pump Repair & Installation
Rotamec can service all types of pump of almost any size. All major brands are catered for. In-house repair of motors, seals and O-rings is matched with rapid sourcing of replacement impellers and machining of shafts and keyways. This comprehensive in-house capability is available to customers 24/7, even on weekends, allowing for market-leading repair times and greatly reduced downtime.
Furthermore, the business can supply pumps from leading brands when repair is uneconomical or to cover any operational shortfalls.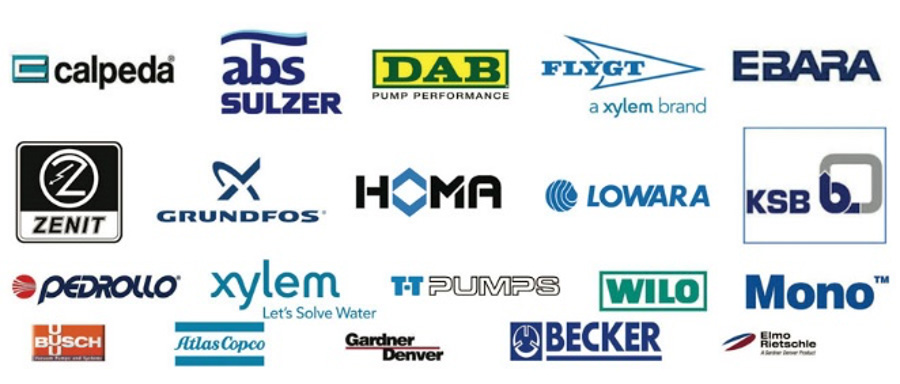 Atlas Copco, Becker, Busch, Calpeda, DAB, Ebara, Elmo Rietschle, Gardner Denver, Grundfos, HOMA, KSB, Lowara, Mono, Pedrolla, Sulzer, TT Pumps, Wilo, Xylem and Zenit.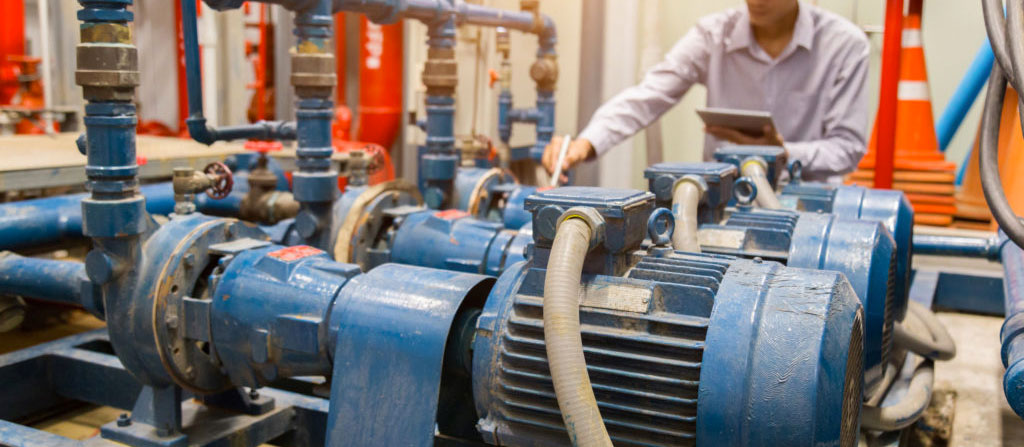 Pump Supply & Installation
Rotamec operates in-house pump testing rigs to ensure that repaired pumps are ready to step back into service as soon as they are reinstalled. The rigs can measure flow rates and pressures to provide assurance of performance. Furthermore, balancing is available too.
Pump Maintenance Frameworks
To avoid unforeseen pump breakdowns and repairs, Rotamec can operate within maintenance frameworks, carrying out scheduled servicing and repairs to guard against unexpected pump downtime.
The recently installed high capacity pump test rig enables Rotamec's engineers to test a pump's flow rates and pressures and to compare them against the manufacturers' specifications.
This ensures that a repaired pump is performing correctly so time and money are not wasted having to uninstall it for a second time.
Rotamec are also able to analyse oil samples as part of the wide-ranging diagnostic processes to aid customer's PPM.
To ensure that your pump is repaired to the OEM's original performance Rotamec's pump test facilities include a cutting edge high capacity test rig and submersible soak tank.
Our experienced pump sales team are able to offer onsite advice ensuring the best solution is found for your pumping requirements.
Call our team today to discuss your requirements. We cover Bristol, Bath, Wiltshire, Somerset, South Wales, West Midlands , Exeter, Devon and Cornwall, Southampton, Portsmouth and Surrounding areas.