Pump Repair, Maintenance & Service
Pump Repair Service – 24/7 Emergency Response
Pumps are the heartbeat of many operations, and when they falter, you need a trustworthy hand to restore them. Here, we ensure your pumps not only get back up and running but also achieve long-lasting operational excellence.
Rotamec's pump repair service offers a 24-hour turnaround for emergency breakdowns, ensuring that critical industrial pumps are out of action for the shortest time possible. 
Industrial Pump Repair & Installation
We are experts in a wide range of pump repair and refurbishment services, from simple fixes to comprehensive turnkey projects. Our offerings also encompass full energy efficiency upgrades, all in line with the WIMES specification standards.
Services We Offer:
On-Site Diagnostics: We have a dedicated team of site engineers that can come to your location for a preliminary assessment, ensuring a tailored repair strategy.

Seal and Bearing Replacement: We tackle the common culprits behind pump failures to ensure smooth operations.

Motor Repairs: Apart from the pump mechanism, we also specialise in its driving force – the motor.

Impeller Balancing: Achieve optimal efficiency with our impeller servicing, ensuring balanced and sustained performance.

Preventative Maintenance: Beyond repairs, we offer maintenance services to intercept issues before they escalate.
As an authorised distributor for many leading pump manufacturers, Rotamec presents a broad selection of replacement pumps and pump parts. Our expert in-house team brings in-depth knowledge, ensuring you receive personalised technical guidance for all your pump needs. Our unwavering dedication to outstanding customer service ensures we stand by you, from choosing the right product to providing post-purchase assistance.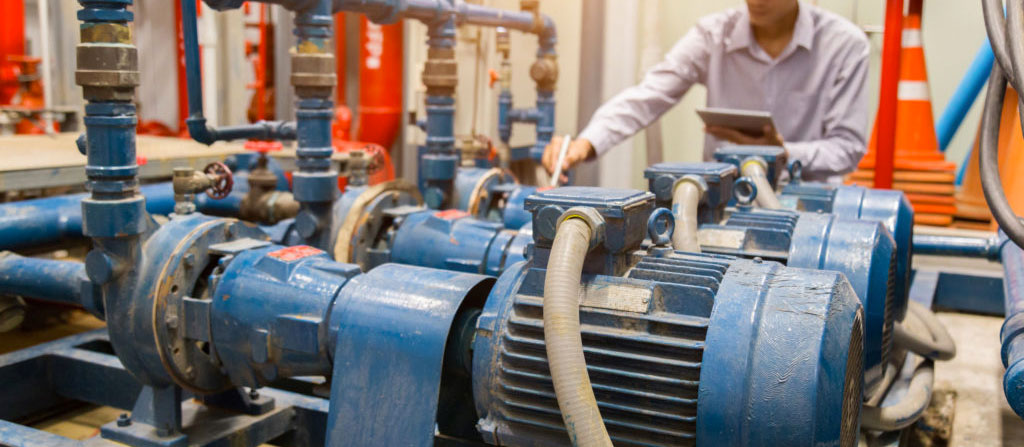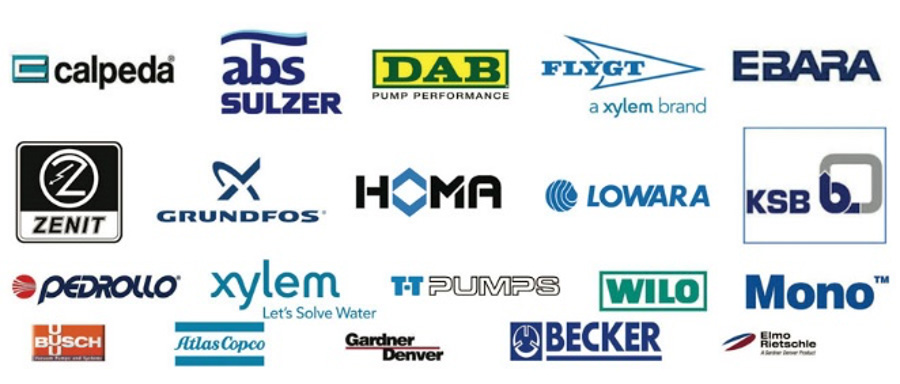 Rotamec operates in-house pump testing rigs to ensure that repaired pumps are ready to step back into service as soon as they are reinstalled. The rigs can measure flow rates and pressures to provide assurance of performance. Furthermore, balancing is available too.
Pump Maintenance Frameworks
To avoid unforeseen pump breakdowns and repairs, Rotamec can operate within maintenance frameworks, carrying out scheduled servicing and repairs to guard against unexpected pump downtime.
The recently installed high capacity pump test rig enables Rotamec's engineers to test a pump's flow rates and pressures and to compare them against the manufacturers' specifications.
This ensures that a repaired pump is performing correctly so time and money are not wasted having to uninstall it for a second time.
Rotamec are also able to analyse oil samples as part of the wide-ranging diagnostic processes to aid customer's PPM.
To ensure that your pump is repaired to the OEM's original performance Rotamec's pump test facilities include a cutting edge high capacity test rig and submersible soak tank.
Our experienced pump sales team are able to offer onsite advice ensuring the best solution is found for your pumping requirements.
Call our team today to discuss your requirements. We cover Bristol, Bath, Wiltshire, Somerset, South Wales, West Midlands , Exeter, Devon and Cornwall, Southampton, Portsmouth and Surrounding areas.