A damaged or faulty component for your motor, gearbox, pump, fan or generator that you're unable to quickly repair or replace, can mean extended downtime for your critical application. Alternatively, the cost of expensive OEM parts might remove the option of a direct replacement. If you're using old, obsolete or highly specialised and bespoke rotating mechanical equipment, it might not even be possible to find a replacement.

Rotamec's highly skilled and fully equipped workshop can repair or manufacture a direct replacement for any part you need for your motor, gearbox, fan, pump or generator. This repair and replacement manufacturing service is integral to Rotamec's 24/7 commitment.
That means if your equipment requires a replacement part and it can't be quickly or economically sourced, we'll machine a new component within 24 hours. This service is provided seven days a week, 365 days a year, across the South West and South Wales, as well as the Midlands and M1 corridor area.
Our workshop service not only minimises your downtime and gets you back up and running as quickly as possible, it also ensures a more economical result when an OEM replacement part is more expensive.
All repairs and new parts are machined to an exacting standard and are provided with Rotamec's 12-month guarantee.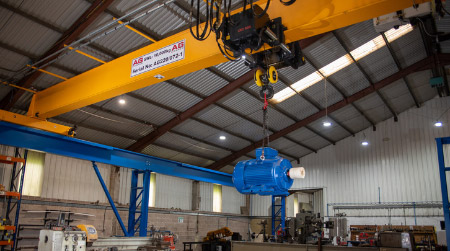 Machining components for motors, gearboxes, fans, pumps and generators
Our workshop can repair or manufacture virtually all complete components for rotating mechanical equipment. This includes typical repairs for components such as bearing housings and sleeves, seals, rotor journals and motor shafts, and pump stub shafts. We also offer motor rewinds. Following repair, we can also provide a metal spraying service.
No repair or replacement machining task is too big or too small. We can manufacture bespoke components, as well as refurbish worn parts. All parts are repaired, or a new component is machined, within 24 hours.
In addition to rotating mechanical equipment components, our workshop regularly designs and manufactures bespoke items for a wide variety of industries and applications. Find out more about the wider design and manufacturing service provided by our workshop.
Our Workshop Service includes:
Our experienced workshop team
We have a large and experienced team of machine specialists at Rotamec, with capabilities over the latest in CAD and CNC machines, combined with the flexibility and skill required to work with manual machinery. Our talented, passionate machine engineers provide exacting precision, every time.
Investment in people, as well as machinery, means that Rotamec's team of skilled engineers are highly trained and qualified. The workshop includes machinists with years of experience remanufacturing parts for rotating mechanical equipment used across all industries and applications. New talent includes apprentices selected by Rotamec to continue with specialised machine skills development.
Skilled machinists are based across all of our sites, ensuring that the part you require can be repaired or manufactured within 24 hours, seven days a week, 365 days a year. Coverage includes the South West and South Wales, and now also the Midlands as part of the service we provide alongside CovElec, part of the Rotamec Group.
Our engineers follow an extensive design process, ensuring that every component is manufactured to an exacting specification. This means that machined OEM replacement parts are virtually identical to the original design, while bespoke parts are made to micron-level precision. Every design ensures a perfect fit for integration with your equipment.
Ahead of design, our team can carry out an on-site inspection, reducing downtime by avoiding the unnecessary removal of any equipment, including confirmation of specification and measurements. Machining replacement parts for original equipment, our engineers also utilise our extensive OEM design and parts database to confirm the design specification.
In-house design for remanufactured parts includes the latest computer-aided design (CAD) software, including the industry renowned Solidworks package. Original component specifications can be uploaded to guarantee design accuracy, and CAD also helps ensure a rapid turnaround for our 24/7 repair. Our engineers are also experienced in drawing services, providing design flexibility when required.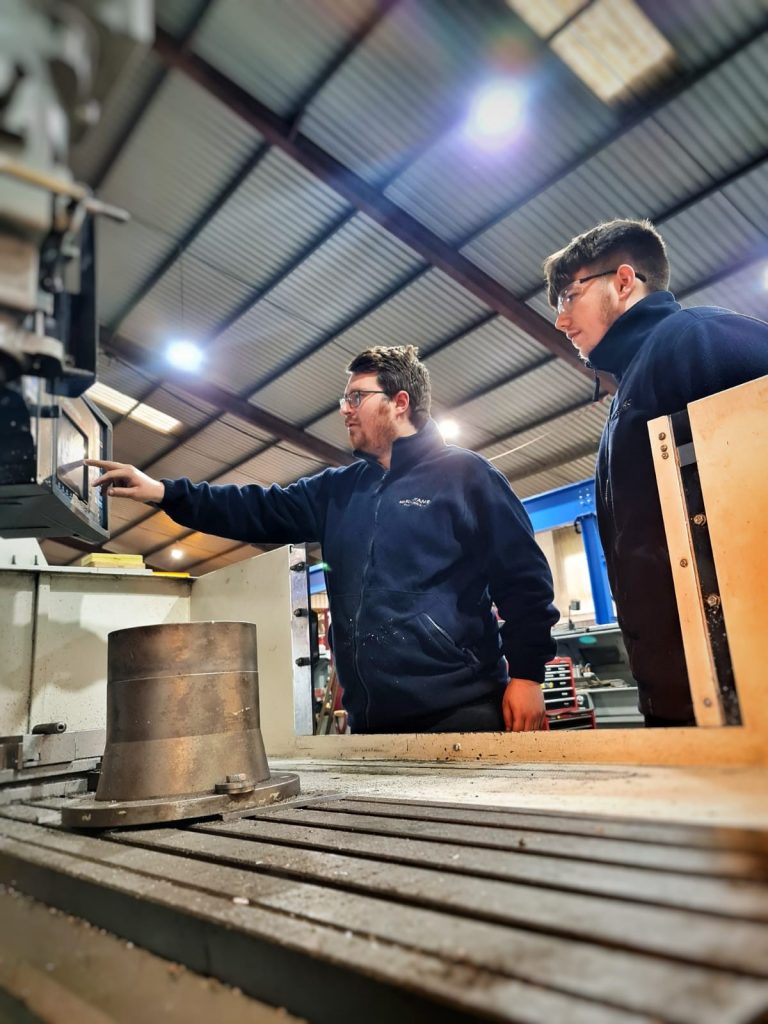 Combining CAD drawings with CNC machine precision means that parts are manufactured with practically zero variation, creating near-exact replacements of original OEM components. The most complex shapes and designs can be remanufactured to high precision, meaning that practically any replacement part for a motor, gearbox, fan, pump or generator can be machined within 24 hours or less. This also includes bespoke parts or highly specialised components.
The workshop includes CNC milling, cutting and turning capabilities, as well as manual lathes and mills. Manual machines provide rapid manufacturing flexibility if CAD drawings aren't available, or to handle the very largest equipment. Services also include TIG and MIG welding as well as powder coating and painting. The scale and capacity of our workshop's machinery also enables faster throughput for larger equipment and higher volume production runs. These capabilities mean reduced downtime for our customers, combined with higher efficiency and lower cost.
All repaired and manufactured parts are machined to OEM-level specification and are comprehensively tested. Rotamec's repairs are provided with a one-year guarantee, meaning that your motor, gearbox, pump, fan or generator is provided in a like-new condition.
Our Manual Machine Tools: