In-House Servo Motor Repairs
With servo motors typically used in precision manufacturing, down time means high cost. If a servo motor develops a fault, it's vital that a repair is made as rapidly as possible. A fast return to service must be combined with a guarantee of a highly proficient repair that provides lasting, high performance motion control.
From printing and packaging to electronic device production, servo motors are a crucial component for manufacturing processes. Downtime means cost through reduced production, the potential of missed deadlines and reputational damage. For these reasons, if a servo motor develops a fault, it's imperative that it's repaired and recommissioned as soon as possible. A servo motor is capable of exacting precision at high speed, so it's vital that any repair returns it to the same performance levels as when specified from new.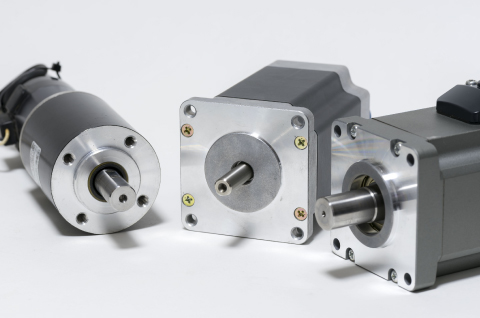 Emergency Servo Repair Service 24/7
Rotamec provides a 24 hours a day, seven days a week in-house repair service for servo motors in the UK. With a courier located within an hour of any UK location, from the point of collection the servo repair service aims to get a customer back up and running within a 24 hour period.
This also includes sourcing electronics, a service not always included with all motor repair workshops.
When the servo motor arrives at Rotamec, the first task is diagnosis. From this point the fault is established and, in most cases, the workshop will confirm that the motor can be repaired and returned within 24 hours. Communication with the customer is important and they're updated at each step.
Generally, servo motor faults involve bearing failures, as well as inaccuracy arising from faults with encoders and the brake. In many cases these issues are a result of wear and repeated use. Used for exacting position control and high speed acceleration, a servo motor is inherently more complex to repair than an induction motor. For example, the encoder has to be aligned with exact precision to ensure that the required accuracy can be achieved. As a result, it's important that a qualified workshop that can provide a guarantee is used for servo motor repairs.
As part of the diagnosis, basic electrical tests are carried out including insulation resistance tests, as well as analysis of the internal brake and crucially, encoder count and alignment tests. The servo motor is then stripped and cleaned with the encoder repaired or replaced as required, and the brake refurbished.
To achieve the required accuracy, a balance test is carried out on the rotor to remove vibration for improved performance and reliability. As standard, the bearings are also inspected and replaced as required, including electronic measurement of the housing which can be machined to the exact size to ensure precise fit for accuracy and motor longevity.
The stator is also overhauled, including removal of any corrosion on the windings with a surge and high potential test conducted. If required, rewinds can also be carried out in-house, usually taking between eight and 10 hours. Core loss testing also takes place in-house to prove the performance of rewound motors, and specialists also assess noise and vibrations.
The servo motor can also be resprayed onsite. Then, with encoder alignment set, a load test is conducted in conjunction with a servo drive, including testing the brake. When Rotamec's experts declare that the servo motor is ready to re-enter service, it's despatched to the customer's site, ready for reinstallation. Importantly, the servo motor is also returned to the customer with a 12-month guarantee, which typically is the same as that provided by the manufacturer from new. This way, the 24 hour repair provides a motor that essentially has the performance of a new servo motor.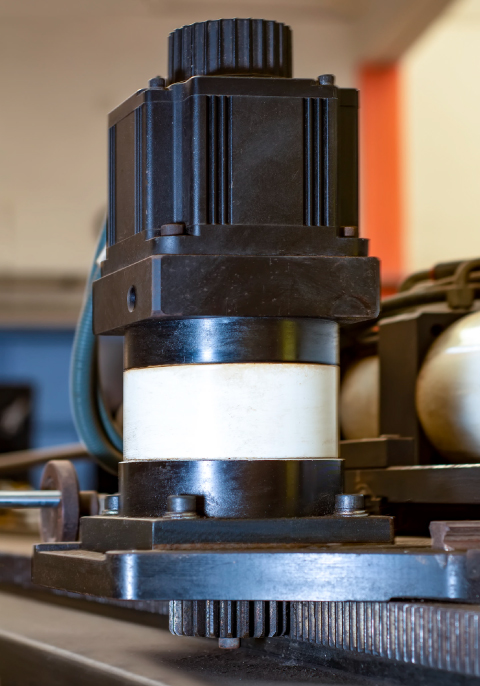 Rotamec's Servo Motor Workshop
Our fully equipped workshop is configured to repair all aspects of any brand or type of servo motor. With over 40 trained engineers, many technicians have over 20 years of motor repair experience. In the event that a servo motor is beyond repair, Rotamec can rapidly source new servo motors from leading brands including Siemens, Rockwell Allen-Bradley, Bosch-Rexroth, ABB and Control Techniques.