In-House Servo Motor Repairs
Our team of highly skilled technicians boasts extensive experience in the repair and maintenance of servo motors. They are well-versed in the intricacies of various servo motor brands, models, and types. Their expertise ensures that your servo motors are in capable hands, no matter the complexity of the repair required.
Reduced Downtime, Increased Productivity
At Rotamec, we understand that downtime can be costly. Our efficient in-house servo motor repair services are designed to minimise disruption to your operations. Our goal is to get your servo motors back into action quickly, helping you maintain optimal productivity levels.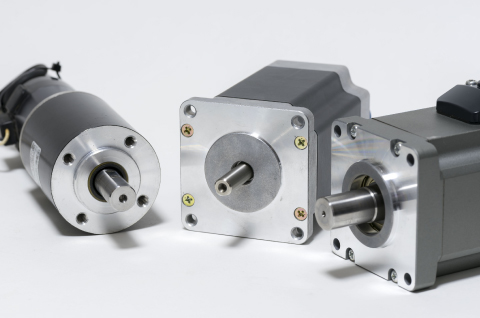 Emergency Servo Repair Service 24/7
Rotamec provides a 24 hours a day, seven days a week in-house repair service for servo motors in the UK. With a courier located within an hour of any UK location, from the point of collection the servo repair service aims to get a customer back up and running within a 24 hour period.
This also includes sourcing electronics, a service not always included with all motor repair workshops.
Comprehensive Servo Motor Services
Rotamec offers a wide range of in-house servo motor repair services, including:
Diagnosis and Assessment: Our rigorous assessment process identifies the root cause of any issues, ensuring accurate and targeted repairs.
Precision Repairs: Our skilled technicians execute repairs with the utmost precision, using high-quality components and adhering to industry best practices.
Rewinding and Resizing: We have the capability to rewind and resize servo motors, extending their lifespan and optimising their performance.
Balancing and Testing: All repaired servo motors undergo thorough balancing and testing to ensure they meet or exceed manufacturer specifications.
Custom Solutions: We tailor our repair services to your specific needs, offering customised solutions that address your unique requirements.
Rotamec's Servo Motor Workshop
Our fully equipped workshop is configured to repair all aspects of any brand or type of servo motor. With over 40 trained engineers, many technicians have over 20 years of motor repair experience. In the event that a servo motor is beyond repair, Rotamec can rapidly source new servo motors from leading brands including Siemens, Rockwell Allen-Bradley, Bosch-Rexroth, ABB and Control Techniques.