DC Motor Servicing, Rewinding, Maintenance & Repair Specialists
DC motors: new motors and rapid repairs
Providing high torque performance at low speed, DC motors are frequently used across applications such as paper and steel mills, as well as coilers, winders and lifting mechanisms. Rotamec is able to support your application by providing new replacement DC motors, as well as providing a rapid DC motor repair service.
As DC motor applications are often integral to operational productivity, it can be critical to minimise the downtime. Depending on the specification of your motor, the faster option to get your application back up and running might be repair rather than replace.
Rotamec will collect your DC motor to provide a rapid assessment and will then support a repair or replacement.
Rotamec can quickly supply new DC motors. Thanks to the support of a range of motor manufacturers, Rotamec provides competitive availability.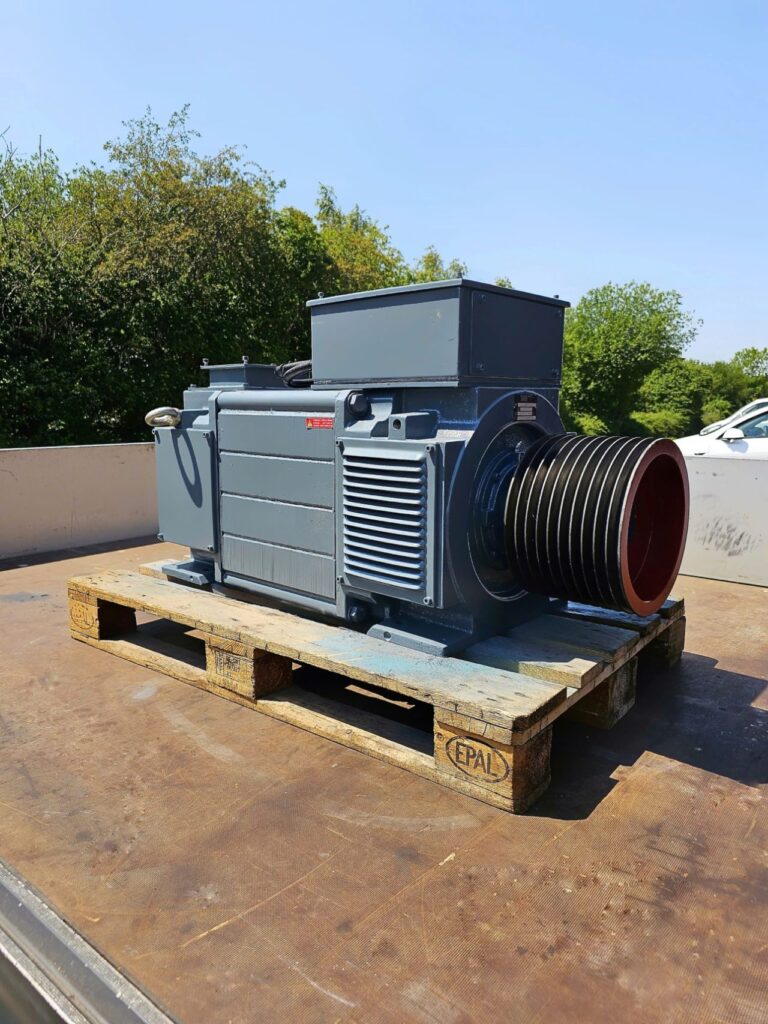 DC motor repair is often faster than replacement. Rotamec provides a rapid DC motor repair service and can repair smaller DC motors within 24 hours, as well as offering highly competitive repair times for larger DC motors.
Compared to AC induction motors, DC motors are relatively complex and typically have a higher replacement value. For this reason, service and overhaul of your DC motors is frequently the more cost-effective solution. Rotamec's DC motor maintenance service ensures long life for your motor and protects against breakdown and downtime.
DC motor armature rewinding
Armature rewinding on a DC motor can prevent an unexpected breakdown and can also extend the life of your DC motor, as well as reducing brush wear. Armature wear and failure is typically caused by:
Rotamec's experienced engineers can quickly diagnose DC motor armature faults and rapidly perform rewinds.
Overloading or incorrect fitting can cause excessive carbon brush wear. Brush wear can also result in dust particulates that speeds the wear of the commutator.
At Rotamec, we maintain your DC motor's carbon brushes for long life and efficient performance. If required, we can overhaul and replace carbon brushes, getting your motor back online as quickly as possible.
The causation of thin lines appearing on the DC motor's commutator is known as threading, while patterns left by the carbon brush can also require commutator replacement over time.
Rotamec's workshop can diagnose the reason for commutator wear or failure, identifying the components involved to recondition or replace them. Rotamec can also repair or replacing the commutator itself.
Rotamec's motor repair capability
With a team of highly experienced engineers who work around the clock for a 24/7 service if required, Rotamec's technicians quickly return your DC motor to provide performance as new. The fully equipped workshop also includes cranes that can handle up to 10 tonnes capacity, meaning that Rotamec's engineers can handle any size and type of DC motor.