Looking for reliable pumps from a world leading pump manufacturer? Look no further…
Lowara is part of the global Xylem group and is a world leader in stainless steel pump manufacturing technology, offering solutions for water, wastewater, HVAC and fire protection in agricultural, building trades, commercial and light industrial applications.
The brand guarantees high quality, reliable and cost-effective pumping systems which maximize efficiency and satisfy customer's needs.
Not only can we supply any Lowara pump we can also install, repair, replace and maintain any pump from across the Lowara range.
Rotamec offer 24/7 local support and technical back up to Lowara. All of our service engineers have had Lowara training on their entire range meaning you couldn't been in better hands should you face a problem.
We can also arrange for a site visit with our trained engineers along with a Lowara representative if necessary to help find the perfect solution for your business.
Rotamec provide a 24 hour service 365 days a year, minimising critical breakdowns and delivering cost effective engineering solutions. Speak to one of our team today to see how we can help your business!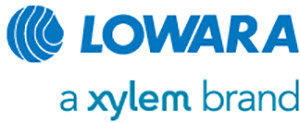 Rotamec are a leading distributor and stockist for Lowara Pumps.