Bearings & Power Transmissions
Rotamec Engineering Solutions are a leading supplier and stockist of Bearings and power transmission products and can supply various types from all the industry leading manufacturers.
We are flexible and competitive in supplying commercial solutions tailored to your business. Through our membership of the IADA group and our distribution partnerships we can offer competitive pricing, product straight off the shelf along with extensive technical knowledge.
We have a large stock holding which includes an extensive range of brands of bearing products such as NTN, SNR, FAG, RHP, Timken, INA, Cooper, Barden & Oilite. Alongside our 24/7 operation we can fully support your business in minimising critical plant break down.
Rotamec also hold 'Emergency Stock' should you require bearings & power transmissions out of hours.
We also offer an extensive range of power transmission components including high quality timing belts, chains, couplings, pulleys, sprockets, clutches, brakes, bushes & many more.
We supply a wide variety of power transmissions to a variety of different industries offering advice and assistance to ensure you receive the correct product therefore solving any issues you may face.
If you are looking to operate at 100% efficiency and capacity get in touch with one of our team today to see how we can help with your requirements.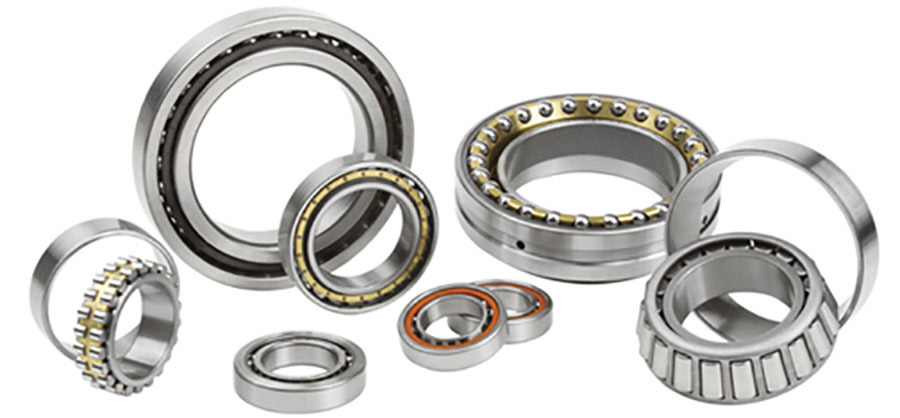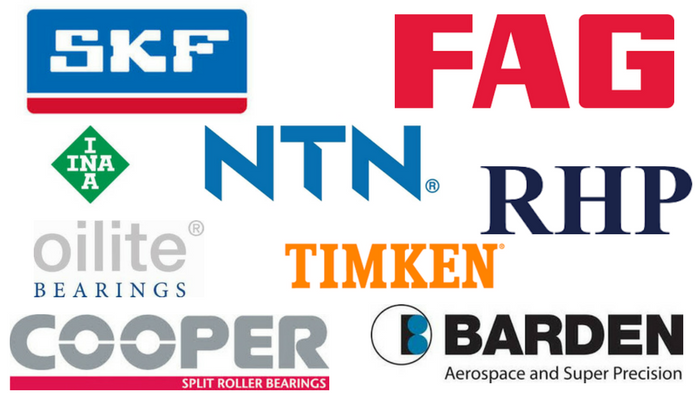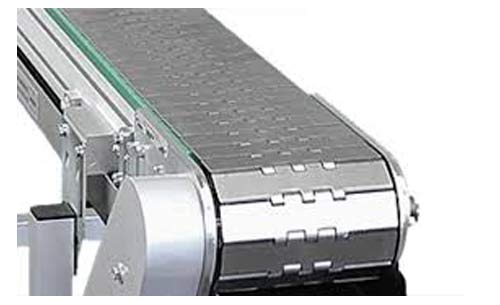 Table Top / Slat Chains
These specialist chains are available in stainless steel or thermoplastic in single or double hinged options and are suitable for conveying glass bottles, crates and cartons with the double-hinged derivative offering additional load carrying capacity. Special versions are available, for example rubber topped for incline conveyors. Rotamec can also supply sprockets to suit, fully machined via the in-house machining facilities.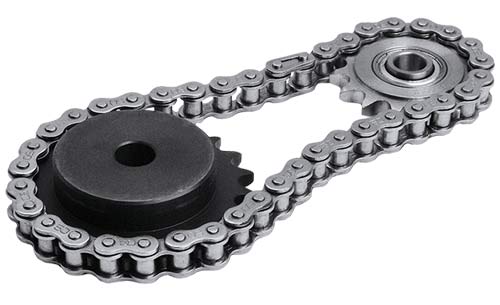 Roller Chain & Sprockets
Rotamec hold stock of a wide range of roller chain and sprockets up to 2″ pitch in simplex, duplex and triplex types. Taper-bore sprockets along with taper-lock bushes are also stocked across the range. Pilot bore sprockets have the option of being bored, keywayed and/or machined to the customer's specific requirements using Rotamec's in-house machining service. Splining and broaching facilities are also available. Bespoke attachment chain can be manufactured to order from samples or drawings provided.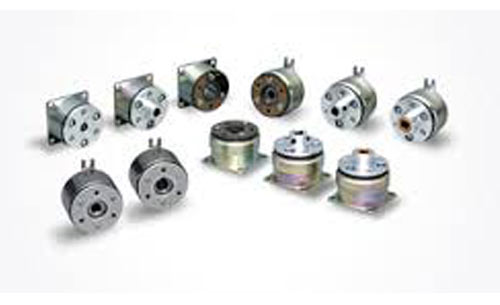 Clutches & Brakes
A large range of clutches are available from Rotamec offering overload protection and also zero backlash if required. Synchronous and non synchronous types can be supplied with a variety of torque values to choose from. All clutches and brakes can be machined / reworked to the customer's specific requirements via Rotamec's in-house machining facilities.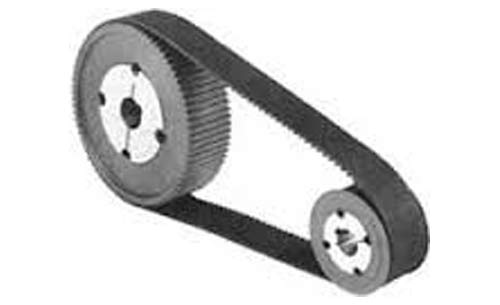 Timing Drives
Low torque belt drives (LTD) are available in metric and imperial gauges as well as high torque drives (HTD) for the more demanding applications. A range of pulleys in both pilot bore or taper bore versions can be supplied and technical help with belt / pulley selection is available from Rotamec's experienced technical sales team.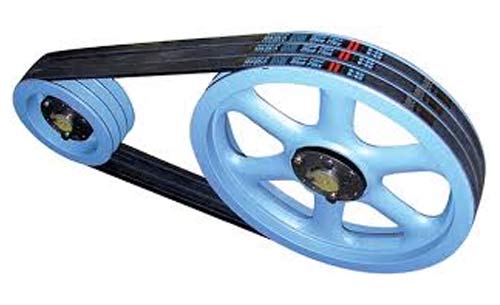 V-Belt Drives
Available in a wide variety of sizes and types, V-Belt drives permit large speed ratios and provide long life. They are easily installed and removed, and are quiet requiring minimal maintenance. Rotamec hold stock of A, B, C and D sections as well as a large range of wedge belts in SPZ, SPA, SPB, and SPC sections.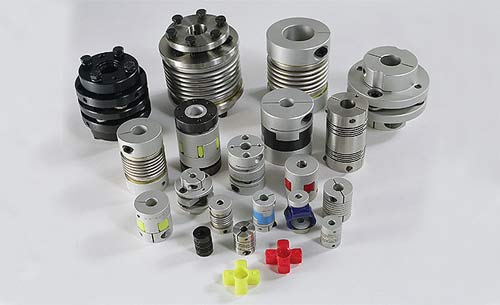 Couplings
Various types of coupling are stocked, flexible shaft couplings are used to accommodate misalignments between shaft ends. If a rigid connection is used between two shafts mounted on a pair of bearings where misalignment is present it will result in high bearing loads and premature failure. Couplings can be bored or machined to the customer' specific requirement using our in-house machining facilities and bespoke couplings can be designed and manufactured as required.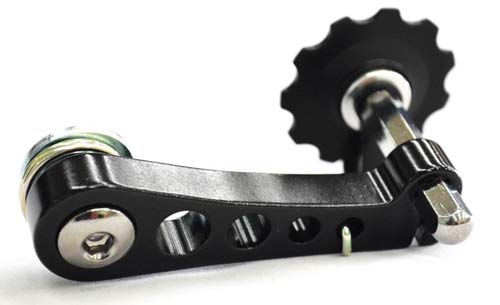 Tensioners
Belt and chain tensioners reduce belt or chain slack and transmit torque evenly. Some belt and chain tensioners are fixed in place after installation; others provide various means of adjustment. Rotamec can supply all types of tensioners from the leading manufacturers.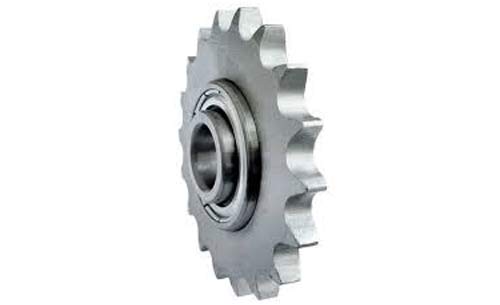 Idler Sprokets
Available in a wide range and for use with chain tensioners, each sprocket is equipped complete with ball bearing for high speed operation. Steel idler sprockets are hardened to perform under more demanding loads. Nylon idler sprockets are less hardy though offer benefits in respect of noise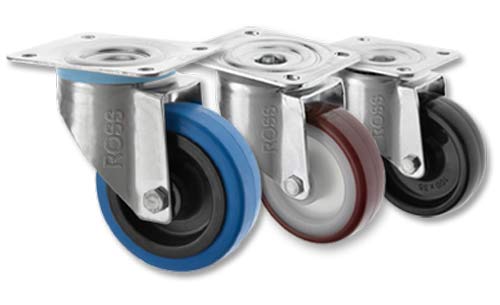 Casters & Wheels
Used in a variety of industries, Rotamec can supply all types, nylon or solid rubber in fixed or swivel styles with or without a locking foot brake. Rotamec distribute all leading brands encompassing ball transfer units and adjustable feet.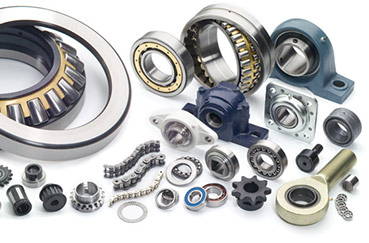 Bearings
Different types of Bearings are used for various purposes and applications. Rotamec supply and distribute the complete range from Deep Groove Ball, Thrust, Cylindrical Roller, Needle Roller and Taper Roller. Other types include Self Lube Bearings and Housings, Cam Followers, Spherical Roller and Super Precision Bearings. Ancillary items such as Oil Seals, O Rings and Circlips are also available together with Lubricants and Adhesives.