ATEX Approved Repair Centre
At Rotamec, we take pride in being a trusted provider of engineering solutions, and we are pleased to announce that we are an ATEX approved repair centre for ATEX pumps and motors. As a leading engineering company with extensive experience in the field, we understand the importance of safety and compliance in hazardous environments, and we are committed to providing the highest level of service for ATEX pumps.
What is ATEX?
ATEX stands for Atmosphères Explosibles, which is the French name for Explosive Atmospheres. It refers to the European Union directive that sets the standards for equipment and protective systems used in potentially explosive atmospheres. ATEX certification is mandatory for equipment used in environments where there is a risk of explosive atmospheres due to the presence of gases, vapors, dust, or fibers.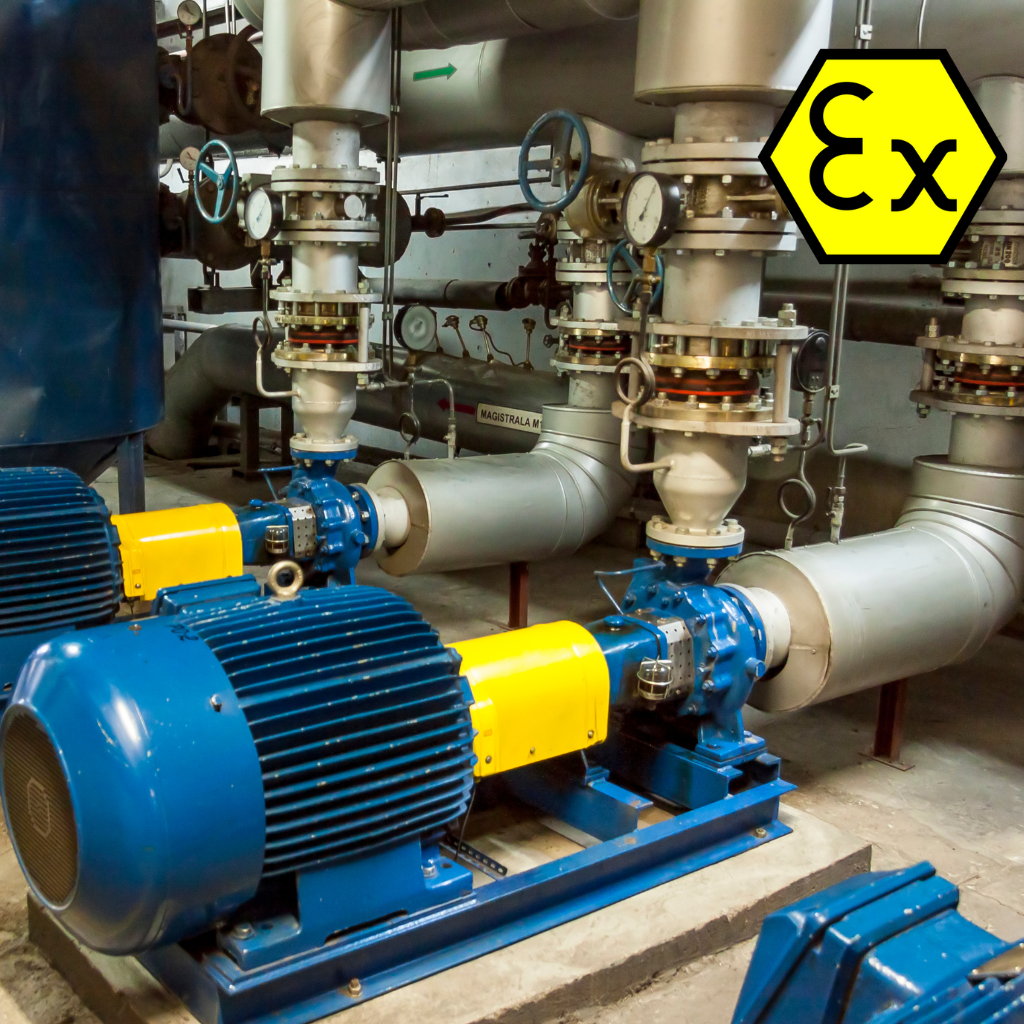 Why Choose Rotamec for ATEX Pump Repairs?
As an ATEX approved repair centre, Rotamec has undergone rigorous training and testing to ensure that we meet the highest standards for repairing ATEX pumps. Our experienced engineers are well-versed in the requirements of ATEX regulations and are equipped with the knowledge, skills, and tools to safely repair and maintain ATEX pumps, minimising the risk of explosions and ensuring compliance with ATEX directives.
Our ATEX approved repair centre offers a comprehensive range of services, including:
ATEX Pump Repairs: Our skilled engineers can diagnose and repair ATEX pumps of various makes and models, using genuine OEM parts and adhering to ATEX regulations, to ensure the pumps are restored to their original performance and safety standards.
ATEX Pump Maintenance: We offer routine maintenance services for ATEX pumps to ensure their reliable and safe operation. Our maintenance programs are tailored to the specific needs of each customer and comply with ATEX requirements.
ATEX Pump Testing: We conduct thorough testing of ATEX pumps to verify their performance and safety compliance, including electrical testing, vibration analysis, and other relevant tests, to ensure the pumps are operating safely and efficiently.
ATEX Pump Documentation: As part of our ATEX repair and maintenance services, we provide comprehensive documentation, including ATEX certificates, test reports, and other relevant documents, to assist our customers in meeting their regulatory obligations.
24/7 Emergency Repairs: We understand the critical nature of ATEX pump applications, and our team is available 24/7 to provide emergency repairs and minimise downtime in case of breakdowns or failures.
With our ATEX approved repair centre, Rotamec is your reliable partner for repairing and maintaining ATEX pumps. Our commitment to safety, compliance, and customer satisfaction makes us a trusted choice for businesses operating in hazardous environments. Contact us today to learn more about our ATEX pump services and how we can assist you with your repair and maintenance needs.