Rotamec are leading suppliers of Lenze Equipment
As a global specialist in industrial automation, Lenze offer drive solutions and complete systems from a single source. As a Lenze distributor and support partner, Rotamec have access to Lenze's extensive range including motor gearboxes, G-Series gearboxes and inverters, and therefore can usually deliver any Lenze product the same day.
With a motivated and committed approach, Lenze and Rotamec work together with you to create the best possible solution regardless of whether you are looking to optimise an existing machine or develop a new one. We can assist with almost any process in any industry. We can also arrange for a site visit with our trained engineers along with a Lenze representative if necessary to help find the perfect solution for your business.
The Lenze solutions are backed by a comprehensive warranty that is supported by Rotamec's factory trained engineers.
24/7 Lenze Inverter Repairs
Rotamec offer repairs to all Lenze drives.
We have extensive testing and repair facilities for all Lenze equipment.
Lenze Servo Motors
Servo motors are designed for all applications requiring precision and dynamic performance. Our servo motors have been designed to work in perfect harmony with our inverters. Such a combination results in exact, recurring motion sequences delivered by perfectly coordinated return systems. Depending on the application and torque requirements, we provide both asynchronous and synchronous motors.
Rotamec provide a 24 hour service for repair and service of all AC/DC servo and spindle motors, keeping downtime to an absolute minimum.
Spring-applied brakes
The versatile modular system INTORQ BFK458
Our modular system forms the basis of a product programme that can be adapted to suit practically any application. The BFK458 spring-applied brake is a standard product that can be used anywhere, but its modular design means it can also be used for special applications. Its versatility is its strength.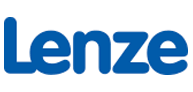 Inverters – Configurable for all requirements
Lenze's precisely tailored and uniform product range are there to meet your exact needs – from basic movements and positioning tasks to servo applications.
Lenze's product range includes;